Indus TMT bars are produced using the world`s most advanced technology. Our innovative manufacturing process is perfectly streamlined to produce the best quality TMT with higher tensile strength and ductility.
TMT Manufacturing Stages
Raw Materials to Molten Iron
Molten Iron to Primary Steel
Thermo Mechanical Treatment
Selective low sulphur, low phosphorus sponge iron pellets and recycled green steel is used to produce molten steel by adding quality micro elements in stage one.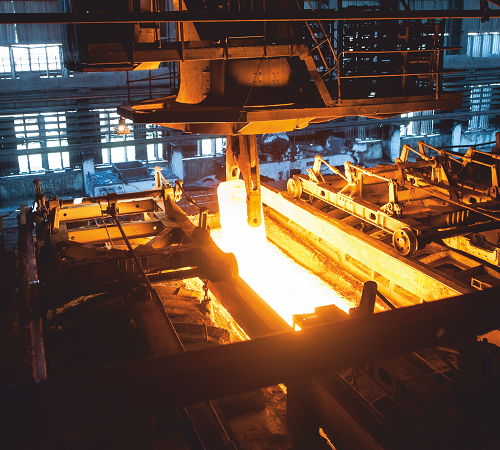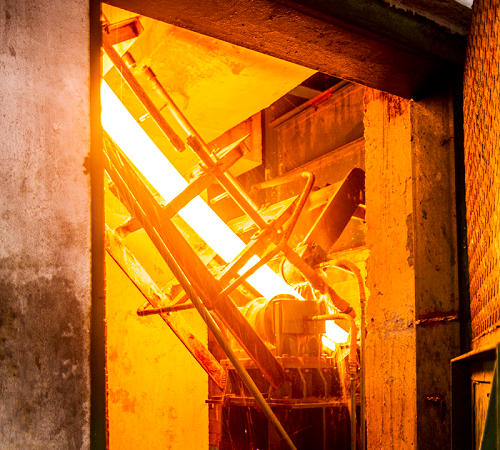 This molten steel is casted into quality Billets through South India's first BULLET CASTER and rolled in the state of art rolling mill into rods of required diameters
The hot rolled bars released from rolling mill are passed through a technological innovative tmt box with a combination of pipe and nozzle system. It cools down the outer core rapidly and self tempering happens where the heat from the core passes to the bar surface to harden the TMT bar outer core. Finally atmospheric cooling ensure the austenitic core turns as ferrite-pearlite structure. This make Indus TMT more ductile and with higher tensile strength.